PERSISTENT GESTATIONAL TROPHOBLASTIC DISEASE
Definition- Persistent GTD is defined where there is persistence of Trophoblastic activity as evidenced by clinical, imaging, pathological, and or hormonal study following initial treatment.
-This may be following the treatment of hydatidiform mole, invasive mole, choriocarcinoma, or placental site Trophoblastic Tumour.
-A postmolar GTD may be benign or malignant. But a GTD after non-molar pregnancy is always a Choriocarcinoma.
-Overall incidence of persistent GTN after complete hydatidiform moles is 15-20%.
-Approximately 50 percent of the cases develop following a hydatidiform mole, 25 percent following an abortion or ectopic pregnancy and another 25 percent following normal pregnancy.
DIAGNOSIS- This state is diagnosed during post evacuation follow up period.
THE DIAGNOSTIC FEATURES ARE: -
Continued vaginal bleeding.
Persistent theca lutein cysts.
Persistently soft and enlarged Uterus.
HCG titres either fail to become negative or remain plateau or there is re-elevation after an initial fall by 8 weeks post molar evacuation. Local or systemic metastases should always be excluded (X-ray chest, CT, MRI of brain and liver).
Asymptomatic patients with a normal chest X-ray, is unlikely to have brain or other visceral metastases.
Pathologically this may be due to invasive mole, choriocarcinoma, or placental site trophoblastic tumour.
Regardless of the histological diagnosis, the therapeutic approach is almost the same. The prognosis is usually good.
TREATMENT: -
Patients are classified into low or high risk categories.
Hysterectomy, this is justified in wo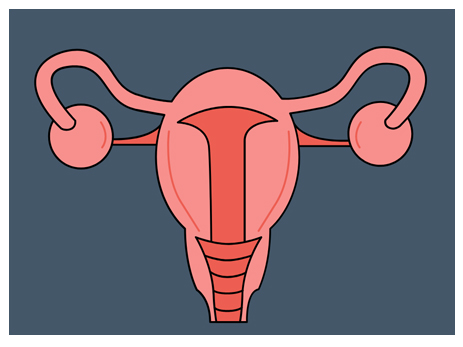 men approaching 40 and/or who has completed her family.
HOMOEOPATHIC MEDICINES FOR PERSISTENT GESTATIONAL TROPHOBLASTIC DISEASE: -
1) ARSENICUM ALBUM:
Cannot bear the sight or smell of food.
Nausea, retching, vomiting after eating or drinking.
Craves acids and coffee.
Vomiting of blood, bile, green mucus, brown black mixed with blood.
Anxiety at the pit of stomach.
Very restless, anxious and fearful.
2) CARBOLIC ACID: -
There is excessive vomiting in early months of pregnancy.
Constant Belching, nausea, vomiting.
Vomit contains undigested food material, foul smelling liquid.
3) FERRUM MET: -
Spits up food by mouthfuls.
Nausea and vomiting immediately after eating.
Heat and burning in stomach.
Any attempt to eat, brings on diarrhoea.
Desire for sour things.
4) PHOSPHORUS: -
Vomiting, water is thrown up as soon as it gets warm in the stomach.
Throwing of ingesta by mouthfuls.
Post-operative vomiting.
A very weak, empty all gone sensation felt in the whole abdomen.
Desire for sakta, cold drinks, ice.
Desires to be magnetized.
5) SEPIA: -
Morning nausea before eating.
Nausea with bulky, curd like vomitus in morning.
Rumbling and gurgling in abdomen with profuse vomiting in the first trimester, makes the lady very weak.
Indifferent to those whom previously loved.
6) COCCULUS INDICA: -
Nausea from riding in cars, carriage, looking a boat in motion.
Sensation as if one had been a long time without food until hunger was gone.
Nausea with faintness and vomiting.
Aggravation: Motio, rating, sleeping, writing etc.