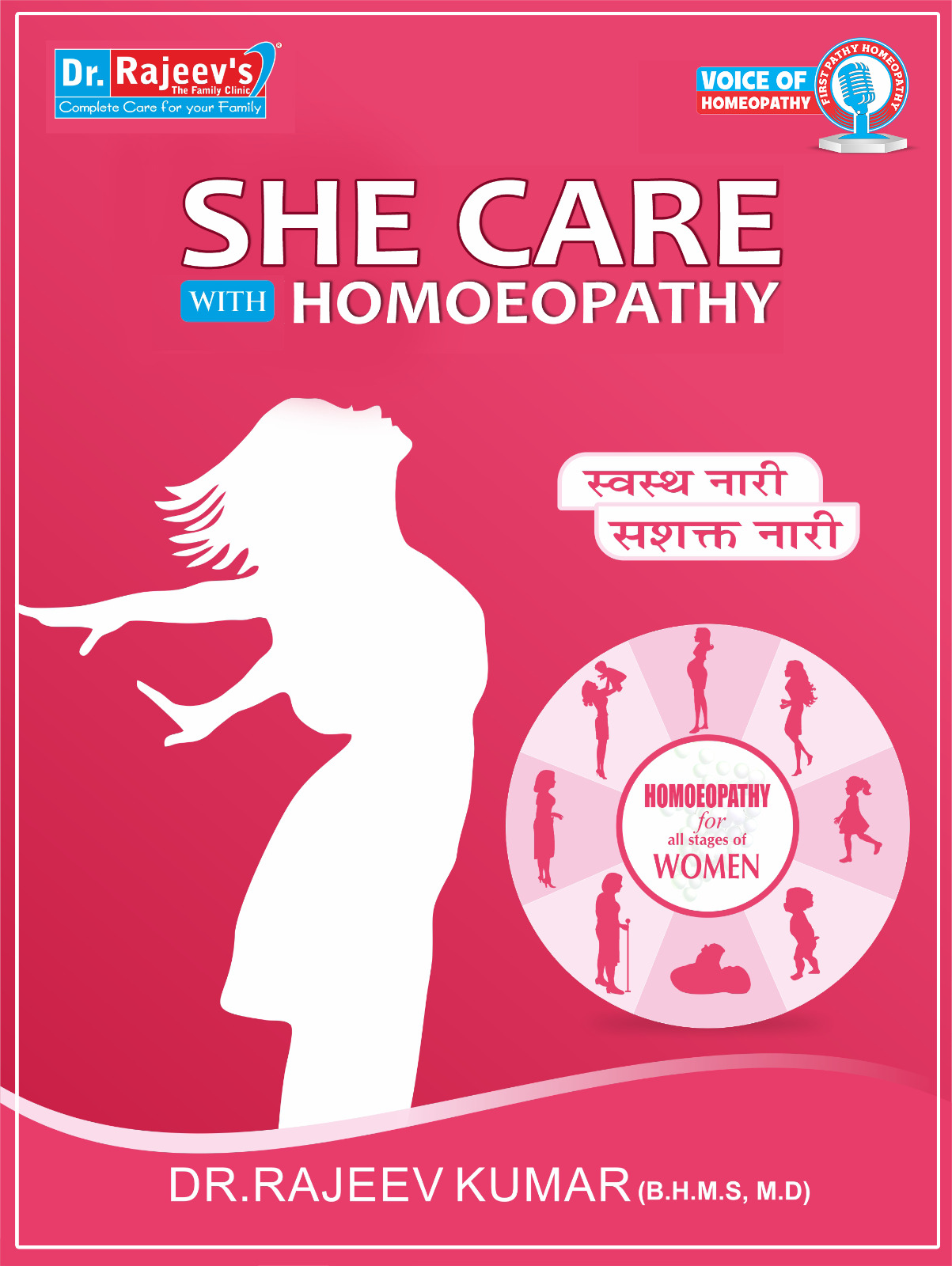 SHE CARE WITH HOMEOPATHY
Author : Dr. Rajeev Kumar
Pages : 21
Format : Paperback
Language : Hindi
Buy Now
Women play an essential role in the family, both as mothers and as caregivers. They offer emotional, physical, and financial support to their families and provide stability and security to the household. They are often the glue that holds their family together, and they frequently serve as confidantes and role models for their children. Homeopathy offers a lot to make these transitions smooth and stress-free.
What makes this book unique among other books written on topics such as gynaecology and homeopathy? What value does it provide to its readers?
This book provides an in-depth look at how homeopathy can be used to improve women's health. Written by Dr. Rajeev Kumar, a renowned expert in the field, this comprehensive guide offers insight into the potential benefits of homeopathy for a variety of women's health issues, such as reproductive health, menopause, and mental health.
From understanding homeopathy and its origins to learning how to create personalized homeopathic treatments, Dr. Rajeev Kumar discusses the many aspects of this ancient science and its potential for healing. Through case studies, visuals, and references, readers will have a thorough understanding of how homeopathy works and how it can improve overall health.
This groundbreaking book also explores how homeopathy can help to overcome many of the physical and mental challenges that women face, including infertility, PMS, cancer, anxiety and depression.
With detailed insights into this safe and gentle form of healthcare, Dr. Rajeev's SHE CARE WITH HOMEOPATHY provides a guide to improving overall wellbeing through the knowledge of homeopathy.