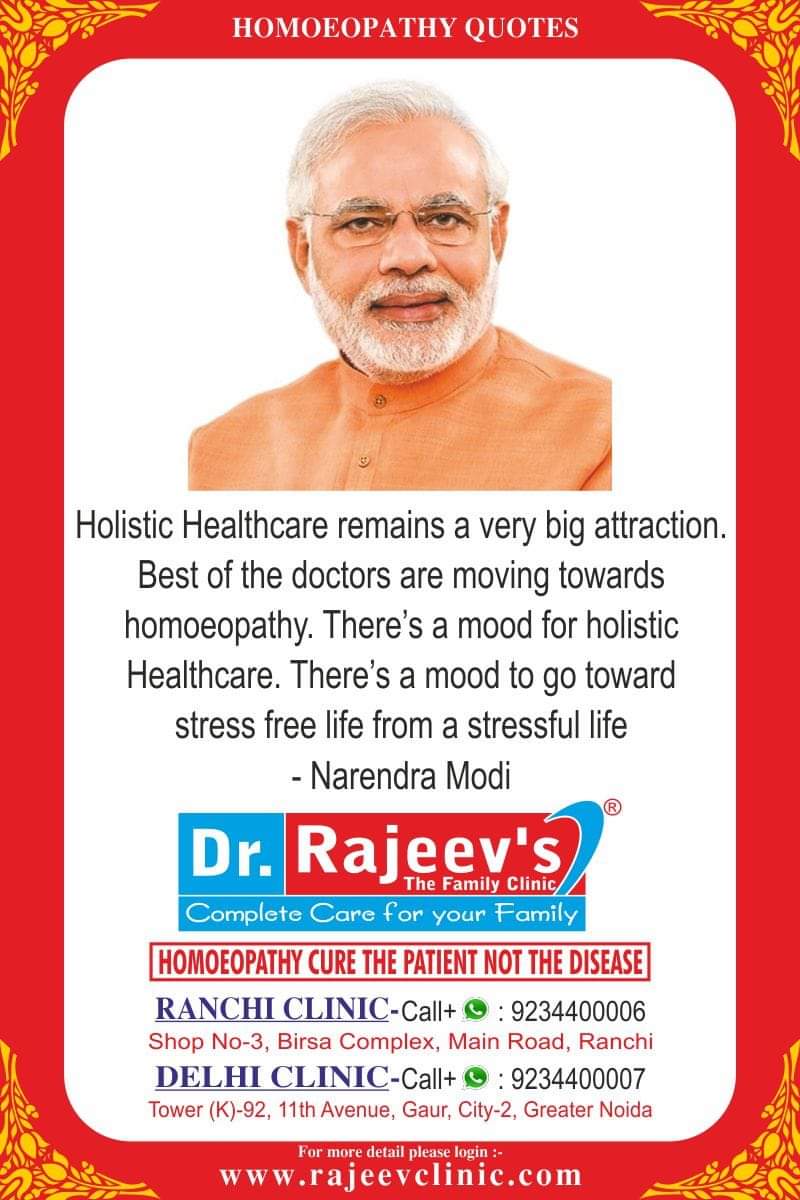 Along with studies, the medico constantly shuttled between Bhagalpur and Ranchi to manage the business. "Once it got going in Ranchi, my brothers came forward and helped me a lot in managing the business affairs. It was in 2012 after my degree that I finally settled down to take things into my control. I became the largest seller of German made medicines. Most established homoeopaths look up to my store for supplies," said Dr. Prasad. Dr. Prasad expanded his Abhi Homoeo Hall at the existing place to an area of 1200 square feet to accommodate Abhi Homoeo Healthcare, which is a one-of-its-kind homoeopathy clinic armed with its own pathology center and pharmacy. A standalone masterpiece, the Abhi Homoeo Healthcare has broken and has virtually put them at par with his allopath counterparts. The swanky interior and exteriors coupled with quality and dependable service has already won the trust of patients, who throng to the center from far and wide.
So what is the fee one may wonder? "It's a meager Rs.100," he utters gently, contented and happy for keeping his treatment affordable for all sections of the society.
"I could have gone for an MBBS. But I choose homoeopathy. Unlike allopath where a doctor has to specialize in particular line of medicine, in homoeopathy a doctor is the master of all diseases. For me, Homoeopath is synonymous to social work. You provide succor to patients suffering from all kinds of disease and still charge nothing compared to the allopath doctors," said Dr. Prasad, who recently kicked off a campaign spreading awareness on homoeopathy and its benefits.
Like minded people have joined Dr. Prasad in the campaign that has its reach across Ranchi's rural and urban habitats. The awareness drive tells people how homoeopathy is better than allopathic medicines and has cure for all diseases. "We tell people that our medicines don't have side-effects andf there is no surgery. We want to enlighten people that homoeopathy cures the diseases from ite roots. It means that our medicines have the strength to eliminate tae source of the disease unlike allopath which gives temporary relief," says Dr. Prasad.
Dr. Prasad elucidates that fortunately Homoeopaths still have service as their motto keeping money at the back seat. In the days to come, the homoeopath wants to open a chain of clinics across the region under the name Abhi Homoeo Family Clinics.
Philanthropy and service to nation is in the genes of Dr. Prasad's family. His grandfather in the post independence era gifted land to the Bihar Government to setup a homoeopathy hospital.
He is continuing the legacy hands down. A follower of Sai Baba, the doctor sees patients for free every Thursday. He holds weekly free health camps and medicines distribution at temple sites across Ranchi. For the poor, he condones his fees and medicine prices.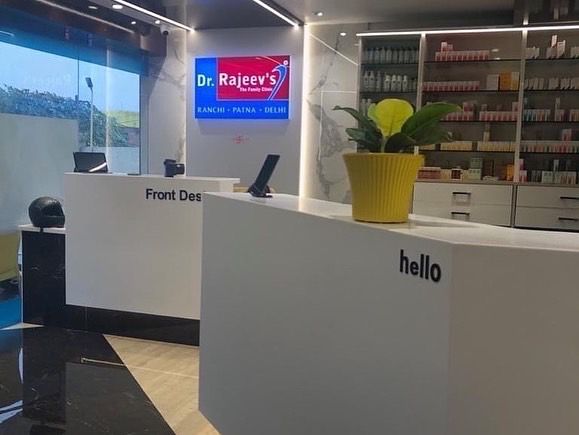 "I will grow stronger when my wife Mridula Kumari joins me. She is also a BHMS doctor. She will prove vital to my dream hospital," said Prasad. He is blessed with two son Kushagra and Kaustubh.
Prasad says that his elder son Kushagra Kamlesh emulates him with the stethoscope and tries to understand the significance of medicines. "He sill surely tread our path," Dr. Prasad said.
Born in a family of three sisters and two brothers, Dr. Prasad still believes that his joint family and close knitted friend circuit has been his potion of growth. Dr. Prasad says, "If you don't have a strong family, you cannot grow. In my initial days it was my cousins and uncles who helped me. My medicine hall and clinic are named on the initials of my two cousins." Dr. Rajeev Kumar's success mantra is: "Never falter with challenges. They only make stronger. Take them head on and success will kiss your feet."