Turner Syndrome (also known as Gonadal dysgenesis) is a chromosomal disorder in females since birth characterized by absence or defect of one X chromosome.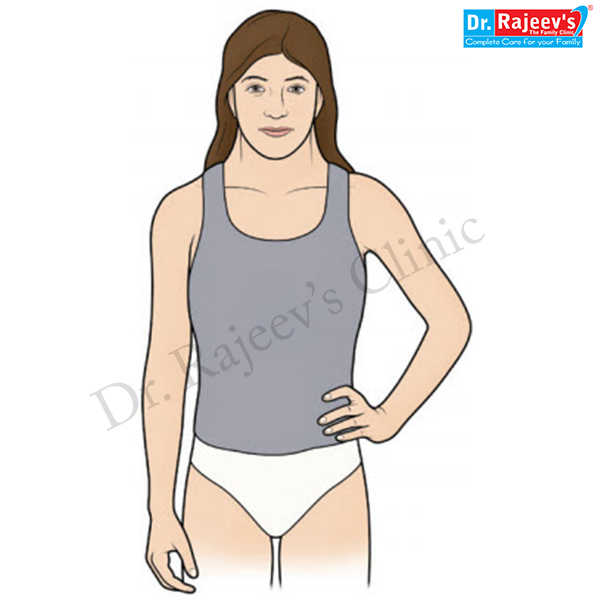 CAUSES OF TURNER SYNDROME
The exact cause of Turner syndrome is still not clear. Turner Syndrome occurs when the second sex chromosome is either incomplete or missing completely.
Most of us are born with two sex chromosomes. Females inherit one X chromosome from each parent. When a female has Turner syndrome one X chromosome copy is either absent or significantly altered.
SYMPTOMS OF TURNER SYNDROME
Common symptoms of Turner Syndrome are:
Short stature
Web neck
Swollen hands and feet
Broad and flat chest with widely spaced nipples
Under developed breast
Low hair lines
Prominent ear lobes
Drooping eyelids
Dry eyes
Infertility
Vaginal dryness, may lead to painful intercourse
Absent menstruation
Cubitus valgus (Arms that turn out slightly at the elbow)
Heart murmur resulting from narrowing of aorta
Hypertension
Underactive thyroid
Obesity
Recurrent ear infection
Osteoporosis
Scoliosis (curving of the spine from side to side)
Horseshoe kidney
Small fingernails
Diagnosis and Investigations:
Amniocentesis: A prenatal test to detect any chromosomal abnormalities.
Karyotype: Blood test to determine any chromosomal abnormalities.
Ultrasonography of abdomen and pelvis: It is done for the detection of ovarian tissue.
Echocardiogram: It is done to examine cardiovascular malformations.
MRI of the chest:
Blood hormone levels: Luteinizing hormone (LH), Follicle stimulating hormone (FSH) and Growth hormone (GH).
COMPLICATION OF TURNER'S DISEASE

Diabetes
Heart defects
Kidney problems
Obesity
HOMEOPATHIC TREATMENT FOR TURNER SYNDROME
Homeopathic treatment may be suggested in selected cases, depending on the presentation of symptoms and total casehistory.