Morning sickness and hyperemesis gravidarum are very different conditions. They have different complications and side effects for each pregnant woman. It's important to distinguish between these two conditions to properly treat symptoms.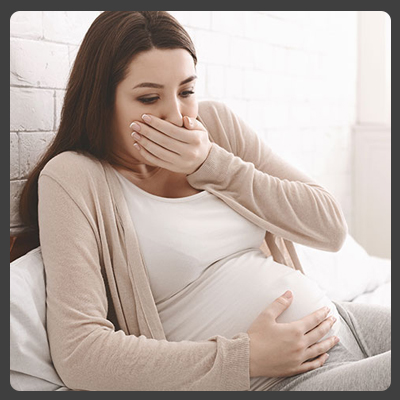 Morning sickness
Morning sickness typically includes nausea that's sometimes accompanied by vomiting. These two symptoms usually disappear after 12 to 14 weeks. The vomiting doesn't cause severe dehydration.
Hyperemesis gravidarum
HG typically includes nausea that doesn't go away and severe vomiting that leads to severe dehydration. This doesn't allow to keep any food or fluids down.
The symptoms of HG begin within the first six weeks of pregnancy. Nausea often doesn't go away. HG can be extremely debilitating and cause fatigue that lasts for weeks or months.
HG can lead to dehydration and poor weight gain during pregnancy. There's no known way to prevent morning sickness or HG, but there are ways to manage the symptoms.