INTRODUCTION: -
It is a rare variant of ectopic pregnancy.
In this type of pregnancy implantation occurs in the cervical canal at or below the internal Os.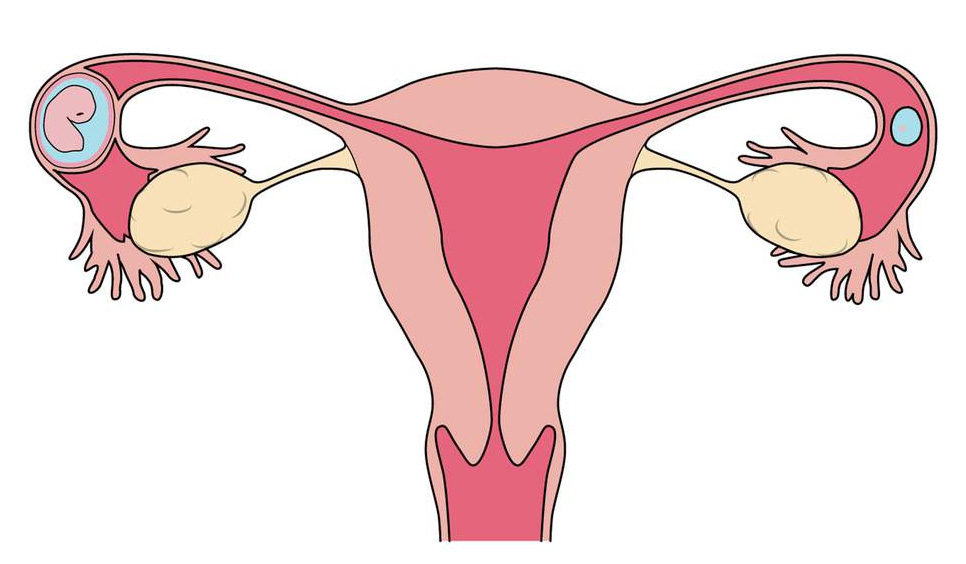 PATHOPHYSIOLOGY: -
Erosion of the walls by trophoblasts occurs resulting in thinning and distension of the canal.
In cervical pregnancy the bleeding is painless and the uterine body lies above the distended cervix.
Intractable bleeding following expulsion or evacuation of the products brings about suspicion. The morbidity and mortality is high because of profuse hemorrhage.
CAUSES OF CERVICAL PREGNANCY: - Common risk factors for cervical pregnancy are prior dilatation and curettage, prior caesarean section and in vitro fertilization.
COMPLICATIONS CERVICAL PREGNANCY: - Complications linked to incompetent cervix can include pre mature birth and miscarriage.
CLINICAL DIAGNOSTIC CRITERIA: -
Soft, enlarged cervix equal to or larger than the fundus.
Uterine bleeding following Amenorrhea, without cramping pain.
Products of conception entirely confined within and firmly attached to endocervix.
A closed internal cervical OS and a partially opened external Os.
Sonography reveals the pregnancy in the cervical canal and an empty Uterine cavity.
Hysterectomy is often required to stop bleeding.
Confirmation is done by histological evidence of presence of Villi inside the Cervical stroma.
PREGNANCY OF UNKNOWN LOCATION: -
No sign of either intra or extra uterine pregnancy or Retained products of conception in a woman with a positive pregnancy test.
Pregnancy of uncertain viability:- Intrauterine gestation sac ( less than 20 mm mean diameter) with no obvious yolk sac or foetus or foetal echo less than 6mm crown-rump length with no obvious foetal heart activity.
HOMOEOPATHIC MEDICINES FOR MANAGING CERVICAL PREGNANCY: -
1) Aconite: - this remedy calms extreme anxiety which is common in pregnancy.
2) Arnica: - this remedy heals the soft tissue damage and reduces swelling and bruising caused during the birth.
3) Bellis per: - this remedy is useful when Arnica does not alleviate discomfort and it is considered to work effectively for sores and bruises, easing Pelvic pain or abdominal tissue damage.
4) Caulophyllum: - This remedy helps to tone up and strengthen the uterus and prepares the cervix for birth. It is also used to induce contractions during child birth.