Acute parenchyma liver damage can be caused by many agents, but the extent of damage can be variable.
Hepatitis A is the most common type of viral hepatitis. Often appearing as epidemics world wide . Hepatitis A occurs mostly in autumn and affects young children and adults. Shellfish and clams are the common sources of infection.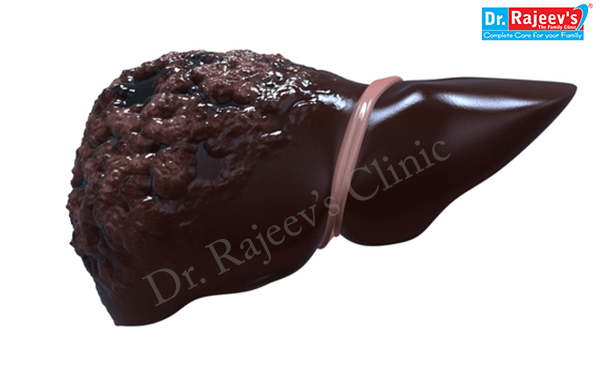 The prodromal phase lasts upto two weeks, and this vireamia causes the patient to feel unwell with nausea, vomiting, diarrhoea, anorexia, headache and a distance for cigarettes. There is an upper abdominal discomfort and at times, mild fever. The liver is tender but not enlarged initially. Icterus developers one two weeks after, at times. All these symptoms generally improve- the appetite returns and the patient feels better. Occasionally, there is tender lymphadenopathy and rash in some cases. Liver biochemistry may be performed. Most patients make a complete recovery.
Homoeopathy offers a clear line of treatment irrespective of the liver pathology. The remedies enumerated above under "Hepatitis" cover the pathogenesis of almost every hepatic disorder . one must remember that the final selection of the remedy is based on the totality of the case. The list above enumerates various remedies that have a close resemblance to liver pathology.
SYMPTOMS OF ACUTE LIVER DISEASE
Liver disease does not always cause noticeable signs and symptoms. If signs and symptoms of liver disease do occur, the may include:
Skin and eyes that appear yellowish (jaundice)
Abdominal pain and swelling
Swelling in the legs and ankles
Itchy skin
Dark urine color
Pale stool color
Chronic fatigue
Nausea or vomiting
Loss of appetite
Tendency to bruise easily
CAUSES OF ACUTE LIVER DISEASE
Liver disease has many causes.
Infection
Parasites and viruses can infect the liver, causing inflammation that reduces liver function. The viruses that cause liver damage can be spread through blood or semen, contaminated food or water, or close contact with a person who is infected. The most common types of liver infection are hepatitis viruses, including:
Hepatitis A
Hepatitis B
Hepatitis C
IMMUNE SYSTEM ABNORMALITY
Diseases in which our immune system attacks certain parts of our body (autoimmune) can affect our liver. Examples of autoimmune liver diseases include:
Autoimmune hepatitis
Primary biliary cholangitis
Primary sclerosing cholangitis
Genetics
An abnormal gene inherited from one or both of your parents can cause various substances to build up in your liver, resulting in liver damage. Genetic liver diseases include:
Hemochromatosis
Wilson's disease
Alpha-1 antitrypsin deficiency
Cancer and other growths
Examples include:
Liver cancer
Bile duct cancer
Liver adenoma
Other
Additional, common causes of liver disease include:
Chronic alcohol abuse
Fat accumulation in the liver (nonalcoholic fatty liver disease)
Certain prescription or over-the-counter medications
Certain herbal compounds
RISK FACTORS
Factors that may increase our risk of liver disease include:
Heavy alcohol use
Obesity
Type 2 diabetes
Tattoos or body piercings
Injecting drugs using shared needles
Blood transfusion before 1992
Exposure to other people's blood and body fluids
Unprotected sex
Exposure to certain chemicals or toxins
Family history of liver disease
COMPLICATIONS OF ACUTE LIVER DISEASE
Complications of liver disease vary, depending on the cause of our liver problems. Untreated liver disease may progress to liver failure, a life-threatening condition.
PREVENTION OF ACUTE LIVER DISEASE
To prevent liver disease:
Drink alcohol in moderation
Avoid risky behavior
Get vaccinated
Use medications wisely
Avoid contact with other people's blood and body fluids
Keep your food safe
Take care with aerosol sprays
Protect your skin
Maintain a healthy weight
HOMEOPATHIC MEDICINE FOR ACUTE LIVER DISEASE
Belldona, Chelidonium, Lycopodium, Nux vomica, RL-31, LIVOCARE.